Looking for real music?
Mark Harrell is much more than just a piano man!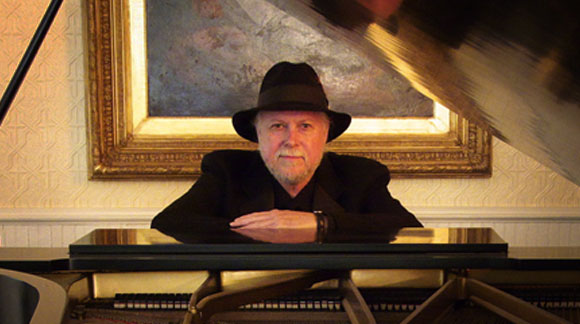 Mark Harrell: Performer, Composer, Musician, Talent
Welcome to Mark's official website. Learn more about what people have to say about Mark, what he does, where he's played and what he's up to at the moment. Thanks for visiting.
Partial list of Clients
Main Street Arts Festival - Fort Worth - 22 years / Maguire Oil Co. - Dallas - 15 years / Katie Awards - Dallas - 9 years / Cinderella Debutante Ball - Arlington - 10 years / Lockheed-Martin Aircraft - Fort Worth - 10 years / Mary Kay Cosemetics - Dallas - 8 years / State Fair of Texas - Dallas / Cotillion Debutante Ball - Abilene - 10 years / Pulpwood Queen Girlfriend Weekend - 4 years / Coppell 4th of July - 5 years / 1999 Texas Republican Convention
Partial list of Venues
Randy's Steakhouse-Frisco TX / Hilton Convention Center Hotel-Shreveport LA / Music City Texas Theatre-Linden TX / Two Johns Steakhouse-Bossier City LA / Auntie Skinners-Jefferson TX / Gleneagles Country Club - Plano / Columbian Country Club - Carrollton / Las Colinas Country Club - Irving / Colonial Country Club - Fort Worth / Petroleum Club - Dallas / Stonebriar Country Club - Frisco / Ridglea Country Club - Fort Worth / Dallas Country Club - Dallas
More about Mark
As a composer, Mark has written & recorded music aired on network & cable TV shows such as Academy Awards 2000 thru 2003, Emmy Award Nominations, The Travel Channel, E Channel, HBO, And Cinemax. As a musician, Mark has performed with The Drifters, The Platters, The Coasters, The Marvelettes, Western Swing Legend Leon Rausch, Grammy winner Tommy Allsup, Rock & Roll Hall of Fame Guitarist James Burton, Music Comedy Legend Richard Bowden, Cajun Music Legend Jo-El Sonnier, Songwriter Doug Haywood, Steel Guitar legends Al Perkins, Curly Chalker and Tom Morrell. Mark has performed at special events for celebrities such as Vincent Price, Barbara Bush, Judge Reinholt, Beverly Di'Angelo, Keith Carradine, George W. Bush and Jerry Jones.